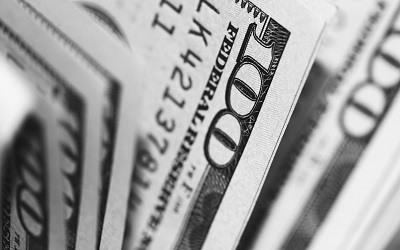 Owning a rental property in Dublin, California, can be a lucrative investment. However, you
may find yourself facing challenges, especially when you embark without the help of a Dublin
residential property management partner. Whether it's keeping up with occupancy or
collecting timely rent payments, there are sometimes financial setbacks. But there are some
residential property owners who have devised brilliant strategies to offset those routine
hiccups. And there are ways you, too, can improve your bottom line.
Renting In-Demand Property Features
If you own multi-family properties, or several Dublin, CA single-family locations, you might
have an untapped resource for revenue. Some residential property owners make smart use
of extra parking spaces, for example.
Exploring Service Offerings
Rental property owners may want to consider exploring what services they might be able to
offer to generate another revenue channel. Some have found lucrative extras in charging
extra for landscaping, house cleaning, or pool cleaning services. Consider marketing these
services as an a la carte extra, with a small fee, of course, and earn additional revenue.
Tenants love and pay extra for the amenities that translate to convenience. You can build
local relationships with various vendors and negotiate a volume discount, only adding to your
bottom line.
The Value of Additional Storage Options
Those who rent will almost always value additional storage options. It's not uncommon for
tenants to leave bulky and seasonal belongings in a storage unit, despite the available
storage space available in the new rental property. But as a Dublin rental property owner,
you may also have storage spaces that you can market together with your lease, offering a
discount for extra storage. Marketing a tiered layer of services that include additional storage
available could be just the differentiator you need to attract new renters. And if you have
space that isn't being used for much, it could be used to generate a little residual income.
Enforcing Applicable Fees
In an effort to keep existing tenants on time with rent payment, and to encourage tidy living
habits, your lease agreement might outline fees associated with violations. One of the most
common mistakes rental property owners make is avoiding the enforcement of those fee
collections when tenants step ''out of bounds.' It can be challenging to have difficult
conversations. But you have those fees in place for a reason. Don't be afraid to collect on
them should rent be late or should your property incur damage.
The Value of a Dublin Residential Property Management
Partnership
One of the most lucrative steps any property owner can take to increase revenue potential
with rentals is to engage the professionals. Investing in a Dublin residential property
management partnership means stepping up the efficiency of every aspect of the business.
You can rely on ongoing assistance for tenant communications, rent collection, and property
maintenance management. You can also have a partner to help implement any of the other
potential revenue-generating channels.
When you're ready to tap into the extra features your Dublin rental property has for an
increased bottom line, contact us! The professionals at PMI Contra Costa CONTRA COSTA can help you
discover and promote new services and promote the best amenities your property offers. We
can also assist in streamlining your ongoing operations, oftentimes saving property owners money in efficiencies. Start getting the most out of your Dublin rental property investment today!