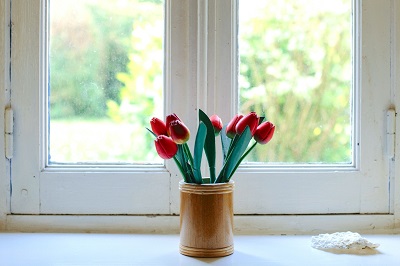 As more people move to San Ramon, California, rental property owners have increased opportunities to secure new tenants. Appealing to renters means making the best first impression possible. You may have a great property with an ideal location. However, there are things you can do to help ensure your investment is more appealing to those potential tenants who look at it. Today, we'll discuss affordable and efficient tips to help make your San Ramon rental property stand out from all the rest.
Tapping into the Five Senses
Of course, pricing and location will be critical considerations for new potential renters. But as a secondary selling point, take a tour through your own property and use the five senses to carve out your to-do list. How does your space look? How does it smell? Are your surfaces clean to the touch? Look to explore ways to improve the overall experience of the tour. Keep sidewalks swept clean, and carpets vacuumed. Make use of air fresheners, candles, or fresh flowers to create warm and welcoming aromas. High touch areas, including door knobs and light switches, should be clean and easy to use.
Help Them Visualize Living in the Space
Look for ways to help potential renters visualize themselves, enjoying the space. For example, a deck area is a great way to appeal to anyone looking to enjoy the view, savoring a morning cup of coffee outdoors, or hosting a get-together with friends. A well-manicured backyard can lure renters as well. When candidates tour inside your rental home, they'll often look at open spaces and visualize their own furniture and personal effects in those areas. Keep your rooms free of clutter, pointing out unique spots for favorite pieces. Closets and storage areas should be cleared out as well, to properly demonstrate how much room is available.
Families Looking for a San Ramon Rental Property
Many people move to the San Ramon area because it is ideal for young families. Another way to make your rental property more appealing to those with children is to ensure every area of the home is safe and kid-friendly. Identify and repair any loose railings or splintering deck wood, for example. Be mindful of slippery steps and second-story window locks. Look through your property with the mindset of a parent and make sure every risk is mitigated. If the property is near a park or along a school bus route, those are great amenities to point out, too. Yard space and secure backyard fencing are great points to promote, as well.
Landscaping Demonstrates Value
Landscaping can dress up the appearance of any property. If potential renters see overgrown bushes, low hanging branches, or flower beds full of weeds, it may be sending the message that the property is being neglected. Consider investing time and effort into keeping yard spaces free of debris. Make smart use of beautiful plants and flowers that are low maintenance, like Perennials that grow back every year. Outdoor landscaping can show you value your investment and will convey that you care as a landlord. It will also set the expectation with potential renters what you consider proper outdoor upkeep for the home.
Remaining Neutral with Staging
Neutral colors throughout your San Ramon rental property can be more inviting than bold or unique palettes. Rooms with vibrant yellows, oranges, or blues might be appealing to some, but could inadvertently be a turn-off for others. Instead, consider whites and off-whites as wall and ceiling colors to brighten a room or make it appear larger. Soft grays or tans can be great accent wall colors to break up the monotony of a space, as well. Keep the style simple, with the use of neutral colors.
Securing new tenants for your San Ramon rental property will be contingent on how well you can appeal to the needs of those renters. To maximize your opportunity with each property tour, you can also consider partnering with a professional. The experts at PMI CONTRA COSTA are ready to help you leverage all of your property's best features and keep your rental homes occupied.
Free Photo by Colin Maynard on Unsplash